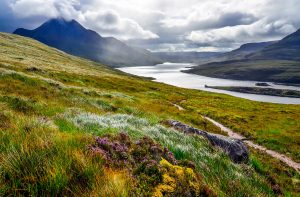 The North Coast 500 has to be one of the world's great adventures.
A 500-mile road trip through stunning sparsely populated scenery, punctuated with lost-in-time Highland villages, and what better way to experience it than with a motorhome. Stop and go when you please, park up under the vast, unpolluted dark skies and wake up with a view that hasn't changed in millions of years.
Scotland is great
That's the north of Scotland, and the North Coast 500 route takes you through it with breathtaking views around every corner.
We've put together a North Coast 500 itinerary, revealing some of the secret hideaways you can take your motorhome to get the best out of your stay. Download our North Coast 500 itinerary.
Download our North Coast 500 itinerary.